Blog entry
Posted June 9, 2012
I've been working on my merchandising this week. From Googling and Pinning craft show ideas to making my own price tags and accessory cards. With some paint chips, two paper punches, avery sticker paper I was able to come up with these. I am constantly tweaking but I think they have just enough colour to draw in a buyer at a craft fair and being almost free I can send them off in the mail with an online purchase.
Posted June 6, 2012
Even itty bitty crafty business can benefit from a QR code so when I found a link to free QR code generator at Rerun Design I just had to acquire one and share it!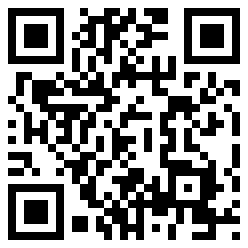 I am kind of glad I have been procrastinating on my business cards because now I can add the code to the back. Also, now I can print up a copy and frame it for my craft show booth. Well, when I get a craft show booth! Happy Wednesday.